Our HYPEBOX is equipped with a media player and a transparent LCD-screen with touch-screen.
Place the product inside the box and use the screen to highlight and market what's inside.
It can be used as both a tablet and a normal transparent screen.
The media player is connected to the internet so it's easy to add new content or adjust the details of the screen. The player also saves the last added material so if the Internet connection brakes the screen continues to play the content.
Prices
For price information please contact us at the email or telephone.
jonas.jonsson@uprightmedia.se
+46 764 17 04 33
Showroom
Come by our showroom at Kungsholmstorg 10 in Stockholm.
We are happy to provide a demonstration so you can see the products firsthand.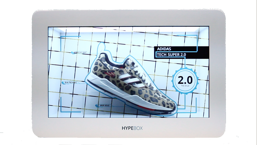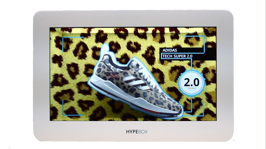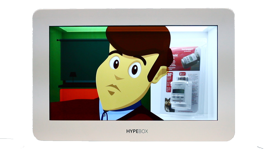 Specifications
Download the PDF below for more detailed informations on the product