Do you want to stand out with the coolest booth at the fair, or spice up an event with something extra. We can help you!
We have three product lines. Transparent LED screens, Media Refrigerator and HYPEBOX
Showroom
Come by our showroom at Kungsholmstorg 10 in Stockholm.
We are happy to provide a demonstration so you can see the products firsthand.

Prices
For price information please contact us at email or phone.
jonas.jonsson@uprightmedia.se
076417 04 33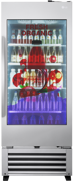 Mediafridges
Impress with a refrigerator that instead of glass has a transparent LCD screen with full HD resolution installed in the door. You can upload images, text and videos on the screen. You can even live stream a website, play games or put up a stylish playlist. Anything is possible with our media fridge

HYPEBOX
Place the product you want to advertise inside the box and use the screen to highlight the product. The screen is a touch-screen so it can also be used as a transparent tablet. Available in alot of different sizes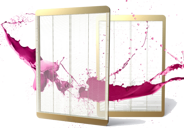 Transparent LED screens
They weigh a fraction of traditional LED-screens, are easy to install and arouse more attention than any other LED screens today. Available in different sizes and shapes.